Now Available in HO Scale:
C&NW Standard #2 depot in both standard and reversed plan!
The kit features a removable roof, some interior details, and is based on prototypical dimensions from official C&NW/CStPM&O company blueprints and actual depot locations.

This HO kit retails for $69.95




Now in Stock and Ready to Ship!
CNS&M Trackside Shelter #2


This is the second in the series of North Shore Line shelters available in O & HO Scales. This style of shelter was again used throughout the system, but has most notably been visible in photos from the Linden Ave Stop as well as Highmoor and similar too but slightly smaller than Indian Hills.
The O Scale Kit retails at $31.95 and the HO Scale at $21.95.
Now Available:
HO & N Scale C&NW Standard #2 Depot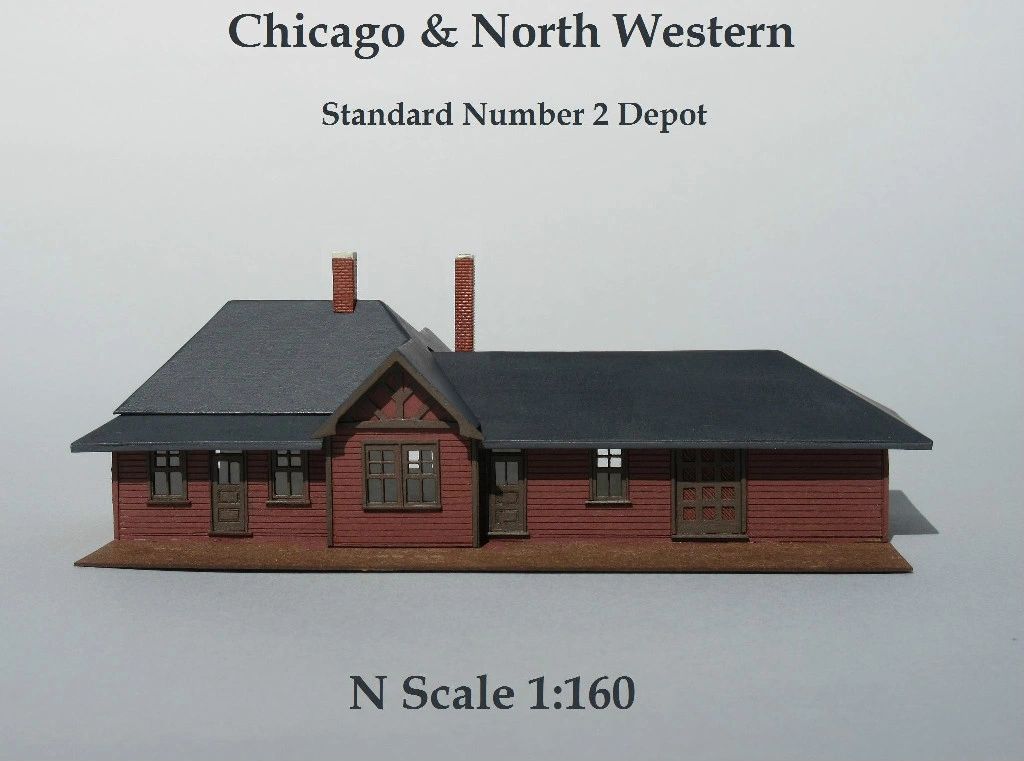 The depot features windows and doors lasered right into the walls, but has separate sills and frames to add to the realism. The depot kit also has interior agent's office walls and the roof can be built to be removable. I should mention that the depot is available in the reverse pattern. The Standard Plan vs Reverse was about 60% and 40% respectively throughout the C&NW/CMStP&O system. So if your favorite home town had one or the other you don't have to settle for the wrong prototype.
Also Available:
The N Scale Standard Mobile Crew Quarters,
Tool Shed, and Coal & Oil House Kits



The N scale Standard Mobile Crew Quarters, Tool Shed and Coal & Oil House kits are standards across Northwestern System, but were of standard designs used by many Railroads throughout the Unites States and Canada.



$6 each or $17 for all three.



Coming in September:
The HO Scale C&NW
Standard #1 Section House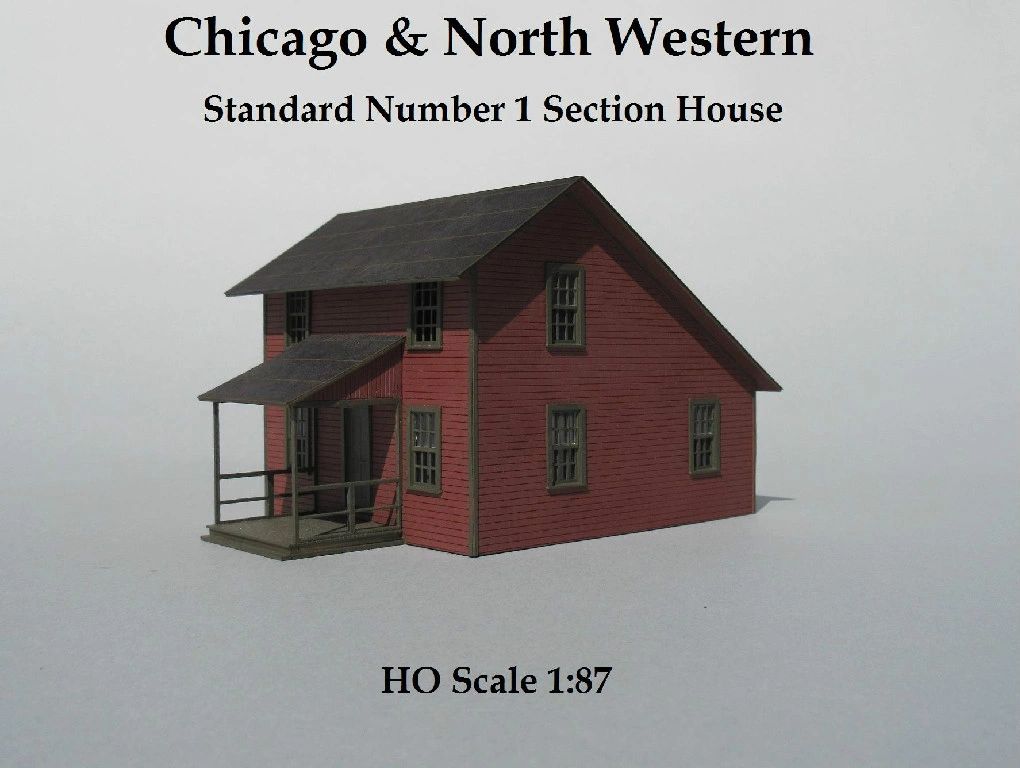 The HO Scale C&NW Standard #1 Section House represents a structure spread all over the C&NW/CMStP&O system at hundreds of locations. Many still stand today in use as family homes and one is restored and preserved at a museum in Minnesota. The kit contains Tichy windows, doors and chimney, and has a removable roof if you choose to build it in that manner as well as floors for both levels.
Introducing a new line of exciting trackside structures for traction modelers:
CNS&M Trackside Shelter #1
Pricing will be as follows:
O scale $29.95
HO scale $19.95
N scale $11.95
Shipping $5.00
Make Checks payable to James Rindt
Our exciting new product announcement from Trainfest:
CNS&M Catenary Towers
Available now!

The Kit is available in N Scal for $13, HO Scale for $16, and O Scale for $22.

No longer N Scale.





Four Winds
Interurban Shelter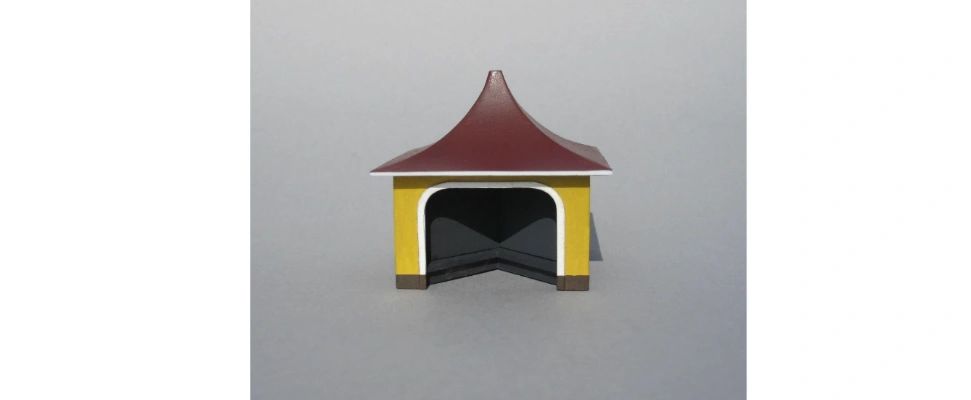 Rindt's Relics is pleased to announce the release of its newest kit: "Four Winds Interurban Shelter." The kit is now available in both HO & N scales and will be available June 10th in O scale. The prototype was a standard structure at many stops along the route of The Milwaukee Electric Railway & Light Co interurban lines. They were of concrete construction with a unique cuspate roof and painted in very colorful schemes early on in their history.

The model features one piece castings for both the cuspate roof and the benches with laser cut walls and trim. The Kit is available now in N scale (60500) for $19.95, HO scale (87500) for $29.95 and O scale (48500) for $44.95.
Examples of the prototype inspiration along the route of the TMER&L in Wisconsin